Introduction
As sea levels rise due to climate change, California's iconic coastline faces an existential threat. Rising oceans will intensify erosion, flooding, and damage from storms if business continues as usual. However, coastal experts argue there is still time to envision more sustainable solutions if the state is willing to rethink its relationship with the shoreline.
The California Coastline
The California coastline stretches approximately 840 miles (1,350 kilometers), making it one of the longest coastlines in the United States. It extends from the rugged cliffs and picturesque beaches of the northern region, including iconic landmarks like the Golden Gate Bridge in San Francisco, to the sandy shores and palm-lined beaches of Southern California, such as the famous beaches of Los Angeles and San Diego. The coastline encompasses a diverse range of landscapes, from rocky headlands and scenic coves to expansive sandy beaches and picturesque coastal cities. With its varied topography and stunning vistas, the California coastline attracts millions of visitors each year, offering endless opportunities for recreation, exploration, and appreciation of its natural beauty.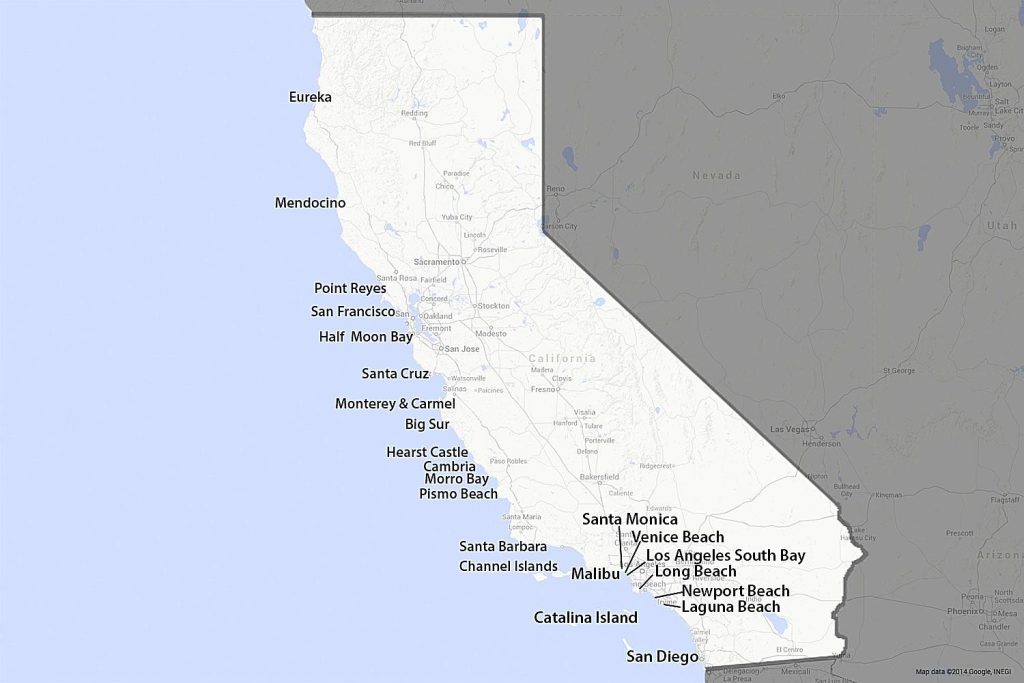 The Fragile Coastline: Insights from an Oceanographer
For over 50 years, oceanographer Gary Griggs has studied every inch of California's diverse coast. Through his research, Griggs has gained unique insights into the dynamic interactions between land, sea, and human activity. He understands both the allure and fragility of coastal living, observing firsthand the successes and failures of past efforts to control the forces of erosion.
On a recent walk along the beaches near Santa Cruz, Griggs pointed to telling signs of the escalating challenges. Luxury homes and century-old piers now require extensive reinforcement just to survive winter storms. Entire bluffs continuously collapse, bulldozed into the sea by waves and weathering only to be rebuilt atop the same unstable geology.
Limited Options: The Challenges of Coastal Defense
Griggs notes there are limited options for defending the coast indefinitely against rising oceans. Seawalls strangle beaches and shift erosion impacts elsewhere. Beach nourishment is expensive to maintain and unsustainable as a long-term solution. Elevating and armoring communities destroys natural shorelines and wetlands crucial for wildlife.
Managed Retreat: Controversy and Evidence
The alternative of "managed retreat," or relocating at-risk developments inland, remains controversial despite evidence that fortifying coastlines is a costly losing battle. Preserving natural buffers like dunes, marshes, and beaches should be a higher priority to absorb flood impacts and rising seas. However, changing perceptions and infrastructure will require significant political will.
Reinventing California's Coastal Future: Key Strategies
Three key strategies could help reinvent California's coastal future:
Prioritize natural "green infrastructure" over seawalls through prohibitions on fortification in erosion zones and funding to restore coastal ecosystems. Wetlands and dunes not only protect communities but support fisheries and wildlife.
Incentivize "rolling easements" that allow development but require periodic relocation landward as erosion progresses naturally. This maintains public beach access while adapting private property rights over time.
Launch a "grow inland" initiative investing in repurposing floodplains, elevating critical infrastructure, and transitioning at-risk communities to safer ground through buyout programs. Redevelopment generates new economic opportunities.
Conclusion: A Sustainable Coastal Stewardship
With political leadership and coordinated long-term planning, California's coast need not vanish but can evolve into a model of sustainable stewardship. By reimagining our relationship with the dynamic shore, we can preserve both natural resilience and the coastal lifestyle future generations hope to enjoy. But the window to act decisively is closing as each day brings the rising tide closer to our doors.